Posted by Matthew DeGagne
A large component in my decision to come to Wharton and Penn was the emphasis on interdisciplinary opportunities. Unlike many other programs I applied to in the United States and Canada, Wharton placed a great emphasis on exploring other fields outside the business discipline, along with creating specific opportunities for this academic exploration.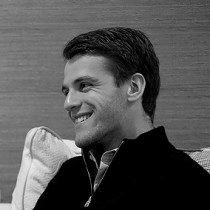 After sampling a variety of courses in the College of Arts and Sciences, I chose to pursue a University Minor combining my real estate concentration in Wharton, with Urban Studies in the College, known as the Urban Real Estate and Development Minor. Through courses in both schools, I have been able to explore the idea of urban development through the lenses of real estate developers, investors, planners, and governments. From one angle, I have gained the quantitative aptitude to evaluate investment and development opportunities through a variety of metrics, while on the other, I've gained a deep qualitative understanding on the evolution of cities historically, and how policy and planning can greatly enhance, or diminish, the desirability of particular locations.
Outside of course content, the minor has allowed me to study with both MBA and Master of City Planning students; many of whom have a great depth of professional experience to learn from. Furthermore, guest lectures, along with an emphasis on site visits, have led to a variety of tours of neighborhoods and communities in the Philadelphia area, and this coming spring, will allow me to explore Paris, France and learn about the city's urban evolution.