Last week I had the honor of representing Wharton at the McGill Management International Case Competition (MMICC). Known as the world's friendliest case competition, MMICC is hosted by the Desautels Faculty of Management at McGill University in Montreal, Quebec. Each year MMICC invites delegates from top business schools around the world to participate in a multi-disciplinary business case. Among the participants this year were students from Queensland University of Technology in Australia, Universidade do Porto from Portugal, and University of Texas at Austin.
My teammates and I – Roopa Shankar ('16), Katie Hsu ('15), and Kevin Lu ('15) – started preparing for this opportunity in November. When the Undergraduate Division released the application for international case competitions, I had no intention of applying. But when Katie and Roopa asked me to join their team, I couldn't say "no." I had immense respect for both of them and knew that our personalities would complement each other. Our team also brought together a diverse set of skills and industry knowledge: Katie was the finance master; Roopa had experience running her own consumer retail business; and I was the strategy consultant. To round out our team, we recruited Kevin, a tech and digital media enthusiast. Together we represented a cross-section of Wharton's student body: finance, entrepreneurship, strategy, and tech.
We arrived in Montreal on Sunday afternoon to meet our McGill student ambassador at the airport. He greeted us with a "Welcome Wharton" poster and a box of Timbits (mini donuts from the beloved Canadian chain Tim Hortons). The friendly welcome set the tone for the rest of the week. We spent the next few days exploring the locale and getting to know the other participants through a series of social events. We learned how maple syrup is made, went snow tubing in the mountains, and learned about the history of Montreal through a museum tour.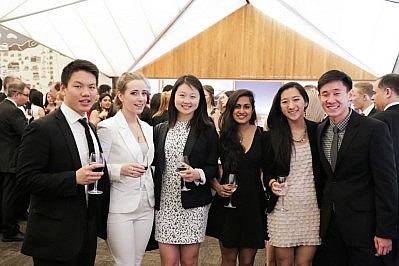 After three days of fun and games, it was time for the competition to begin. The big reveal came when the Senior Vice President and Chief Technology and Information Officer of McKesson Canada presented his company's situation. McKesson Canada, which distributes medication dispensers to hospitals and pharmacies, was seeking recommendations to grow their business in the face of changing industry dynamics. So begun the case crack. My team and I spent the next 32 hours locked in a hotel room with 4 computers, 2 flipcharts, and bountiful snacks, developing strategic and creative solutions for McKesson's business. None of my team members knew anything about the healthcare industry, but with a little research and creativity, we were able to craft a presentation which appealed to both the judges' commercial acumen and emotional sensibilities. While the competition was stiff, we were able to secure a 3rd place win. The award exceeded my expectations. I had joined this competition solely for the sake of learning and fun, so the prize was just a secondary reason to celebrate – albeit, a proud one.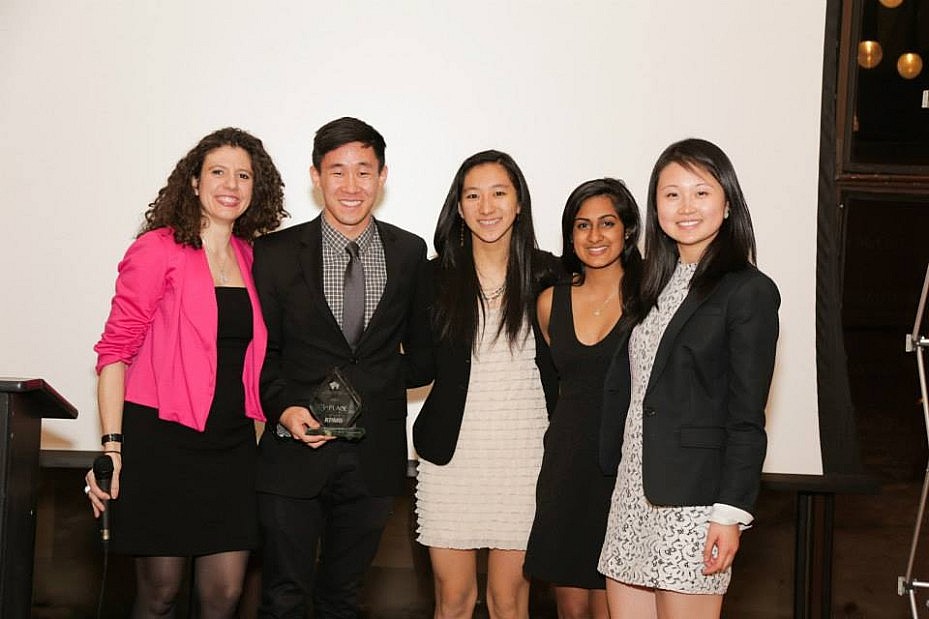 The first place trophy went to Team International – a group composed of four students from different universities. McGill asks each school that placed the previous year to send one additional delegate to join the composite team. Wharton was privileged to be represented in Team International too, through senior Shilpa Kannan. "Team International" is an innovative idea, the only one of its kind among international case competitions, and as proven through their champion win, it shows the power of diversity in teams. Studies show that teams with dissimilar perspectives produce better work. I've witnessed the positive effects of diversity in my own team as well. With Roopa as the creative genius, Kevin the big-picture strategist, me the critical analyst, and Katie the fearless leader, we exemplified all four working styles of group dynamics. I'm incredibly grateful for the experience of working in such a well-rounded team. I can't thank my teammates enough for challenging me and helping me learn more about myself through the experience of participating in an international case competition.