My favorite time of year at Penn is the last weekend of April. People from around the world gather at Franklin Field to watch hundreds upon hundreds of athletes compete against one another at the biggest track meet in the world, The Penn Relays. Running in this historic event as a sprinter on the Div. 1 Track and Field team at Penn is the most humbling experience. The feeling of thousands of people watching you as you do what you love cannot be put into words. To think that I train on the track where Usain Bolt ran 100m in less than 10 seconds is remarkable (and not to mention intimidating). In the days prior to the Penn Relays, I climb to the highest level of Franklin Field and stare down at the track, reflecting upon the journey that I have taken to get here and the opportunities I have been presented.
Being a student-athlete at Penn was the greatest decision I have made thus far in college; but it's definitely not for everybody. It's a bigger commitment than you could possibly imagine. From Monday to Friday, I find myself at Franklin Field for three hours each day, training each and every muscle in my body to help me move from point A to point B as fast as physically possible. Each weekend of the second semester, I'm traveling all across the East Coast competing against some of the fastest runners in the nation. But with commitment comes a reward that non-athletes will never experience.
First, the commitment to the sport has taught me the value of discipline and time management. A key thing about being a student-athlete is that being a student comes first. Because of my time commitment to track, I do not procrastinate and know how to allocate time to each activity. I also balance all of my classes with five different extracurricular activities while still finding time go to bed around midnight. Track provides a discipline and focus that I apply to my studies by being able to put my head down and complete everything efficiently.
Second, track and field has held me accountable for a lot of areas of my life that would have otherwise slipped through the cracks as a regular student. For one thing, the early morning practices push me to take advantage of an entire day while also benefiting from a good nights sleep. Furthermore, the consistent practice where your attendance is vital to the success of the team eliminates a fear of never working out or being cursed with the Freshmen 15.
And lastly, compared to other extracurriculars, I've developed life-long bonds with my coaches and teammates. By working with a coach on a daily basis, we've developed a strong relationship where my coach can highlight not only my strengths but also my weaknesses. My teammates also know me better than anyone else and will continue to support me beyond our time together at Penn.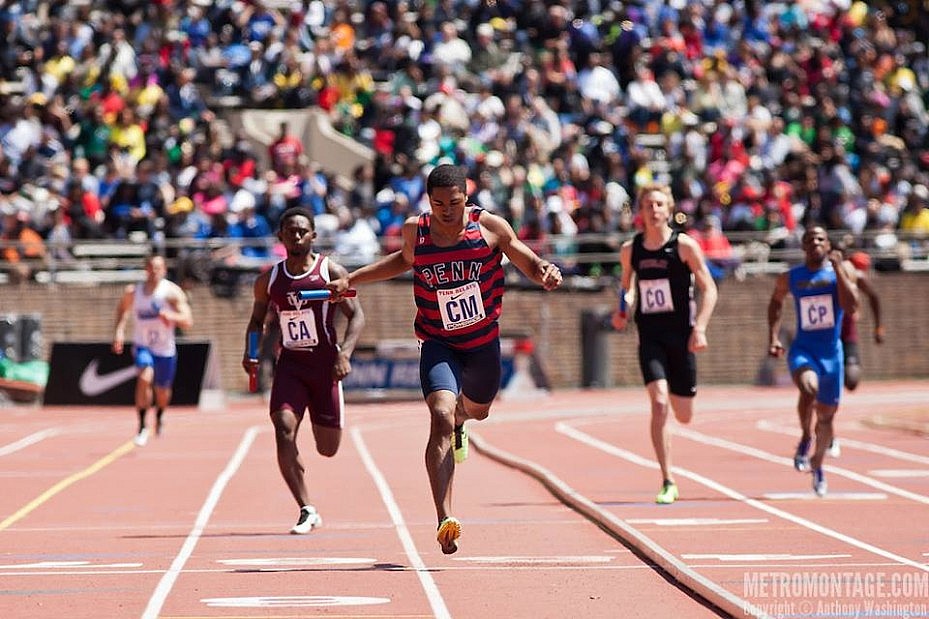 So as I sit at the highest point of Franklin Field, staring down onto the track, I am humbled by the opportunities that I have been presented. I am proud of all the hard work and dedication that I have shown the sport that I've loved over the years. And lastly, I'm confident that my teammates and I will do our school proud in the days to follow at the Penn Relays. Being a student-athlete isn't easy, and it's definitely not for everybody; but joining the Penn Track and Field team was a decision that I will never regret.