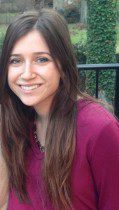 "You play a sport and you're in Wharton? How do you do it?" I get that question all the time. To be honest, it hasn't been easy. There have been quite a few nights of little sleep and lots of coffee. But upon reflection, I would not trade it for anything. Playing on the Penn Women's Golf team has given me invaluable experiences and friendships that I know I will cherish both during my time at Penn and after. But beyond this, I consider the lessons I have learned from being a collegiate athlete to be a valuable part of the business education I receive in the classroom.
Time management. These words have been echoed throughout my life, but it was not until my arrival at Penn that I truly understood what they mean. As a freshman, I was immediately thrown into my classes as well as my first golf season. If I didn't manage my time properly, I paid the price with the sleepless nights I previously mentioned. Looking back, this lesson was truly necessary; if I want to succeed in the business world, I need be able to work efficiently and manage my time effectively. The combination of Wharton and athletics taught me that very quickly.
As I said, it hasn't been an easy ride. Golf is a particularly frustrating sport, both unpredictable and highly reliant on your mental strength. I think every golfer has considered throwing their clubs in a nearby lake at some point. However, the many ups and downs the team goes through in each season have taught me the value of perseverance. I've been through many days where it would be easier to just stop trying; however, being a part of a collegiate team has pushed me to not only keep going, but also to work harder to become stronger and better each day. Seeing the benefits of pushing through the tough times is something that helps me now in the classroom and that will continue to help me in the working world.
Having the experience of playing a varsity sport at Penn has pushed me to become the best I can be, while giving me skills and values that enhance my Wharton education. So how do I play a sport and be a student? I would say that I am a Wharton student-athlete, learning all the time.