One of the first things I realized when I came here was the autonomy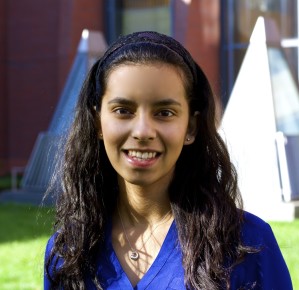 students were given to truly shape their Penn and Wharton experience, as they desired. Many students come searching for the "true Penn experience," only to realize that it is different for each person. Whether it be choosing their own concentration (or even creating their own individualized one!), engaging in impactful projects and clubs, or organizing an entire conference, students are given the utmost freedom to use the resources at Penn and Wharton to pursue their passions and achieve their goals.
When I initially came to Wharton, I was extremely excited about the diverse areas of study that it offered from social impact and responsibility to marketing and operations management to real estate. However, despite the range of concentrations I was slightly apprehensive about being able to choose the "right" concentration in time. Yet I soon realized that Wharton offers incredible flexibility with the true intention to allow students to personalize their education in the way they choose, while also making the process very feasible.
Throughout my time here, I have been able to really see the independence that Penn and Wharton provide all students with, as well as the initiative and achievements students are able to attain using this freedom. In November, I attended the completely student run Wharton Women Annual Conference where student leaders arranged for prominent female alumni and other leaders to participate and speak to us. Moreover, through student clubs such as Social Impact Consulting, I am able to do what I love, help make a beneficial change in the community, and work on my personal and professional growth by providing pro-bono consulting services to Philadelphia organizations with social missions.
While all of the independence may initially seem daunting, and though I am still on my path to shaping my individual experience, the mentorship I have gotten every step of the way has been invaluable. Whether your mentors come from clubs or from the cohort system, you are always surrounded by support to create your Penn and Wharton experience, and you are never alone in your endeavors. So remember, there is no true Penn experience other than the one you desire and make for yourself!