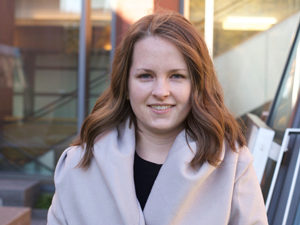 This semester I pursued my yoga teacher certification in tandem with school.  Typically, the first response I got in response to this news is: "How could you possibly balance that type of an obligation with school?"  But pursuing the certification while also pursuing my studies at Wharton was not only a great learning experience, but also a way to truly integrate all of my interests into a meaningful time here at Penn.
Certainly, this type of undertaking is already a balancing act: switching between reading books on the history of yoga to books on probability theory isn't exactly normal, and I often spend entire weekends at the yoga studio, leaving me to find other times to finish my school work.  However, as I look forward to the type of time management my post-graduation life is going to require, I realize that this is just practice.  It's a way to learn to balance all of the things that are important to me, almost as a pre-test for the real world.
I also have found, as do many of my peers, that dedicating oneself to a personal passion deepens the friendships we form here.  I have become great friends with other yoga teachers who are also students, and continue to make personal connections throughout the process.  In addition, it is incredibly fulfilling to integrate all of my interests, as varied as they may seem, into my day-to-day life.
So, my recommendation to fellow and future Penn students is this: find something you love, and dive head first into it. It will make your college years that much more of an adventure.