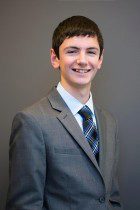 It's easy to get sucked into the hectic campus life. As Wharton students, we are constantly working, attending meetings, spending time with friends, going out to parties, or trying to find a job. Whether it's the week or the weekend, we have this mentality that we should be tuned into the activities on campus at all times. This can be psychologically draining, as we draw down our mental battery without taking time to recharge. That's why I've come to appreciate the opportunities to take a break and escape from campus.
Of course, Philadelphia offers countless restaurants, attractions, and resources that Wharton students can step off campus and explore (see www.visitphilly.com or Grayson Sessa's post "Exploring Philadelphia"). But the opportunities to escape from campus that I am more interested in discussing in this post are those far beyond the scope of a SEPTA route.
Living in Philadelphia means we are only about two hours from New York City and three hours from Washington, D.C. That's close enough to depart from campus in the morning, spend a full day in the city of your choosing, and get back to campus at a reasonable time at night. Personally, I love making the trip to New York for the weekend. Megabus is clutch for these weekend excursions. I've never had to pay more than $19 one way with Megabus (and if you plan well, you can get fares for $1), and the buses run practically every hour of the day. During freshman year, I made the trip four different times to see my brother who lives in Manhattan. The trips were never more than a couple of days (go up on a Friday night, come back Sunday afternoon), but they were always long enough to allow me to get away from Penn and mentally recuperate.
Most students know someone in the New York (perhaps a friend at Columbia or NYU) that they could crash with for a night. If they don't know anybody in the city, it's still easy to gather some hallmates, hit the tourist attractions, and make the round trip in a single day.
I would advise new students to not underestimate the importance of getting off campus and out of Philadelphia now and then. You are just a short bus ride away from some awesome cities, and with services like Megabus, the trips are affordable. University designated breaks (Fall Break, Thanksgiving Break, Spring Break) are opportunities to get out of town and recharge for a while. You'll come back to campus feeling mentally rested, and you might even have an interesting experience to tell your friends about.