Wharton cohorts aim to foster smaller communities amongst Wharton undergraduates. As Vice President of Cohort Rupee, I help facilitate this process. Beginning freshman year, every Wharton undergraduate is placed into a cohort named after a world currency (Rupee, Yuan, Dollar, etc.), and they will remain in that cohort throughout their four years at Penn. Freshman year, I met 60 incredible people from all around the world. My cohort consisted of varsity athletes, musicians, and international students from places I had never even heard of. In addition to taking Management 100  together, you and your cohort must compete to win the Cohort Cup (just like Harry Potter's house cup!).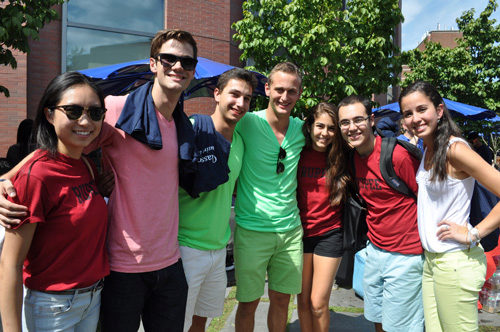 The cohort system has helped me to meet some of my best friends. Through dinners with my management team, Hauntsman Halloween, the Amazing Cohort Race, or competing for the Cohort Cup, I have been able to make lifelong connections. These are just some of our many cohort traditions.
The cohort system has truly allowed me to gain access to smaller, more personal communities, and I am forever grateful for the friends I have made!