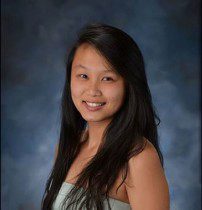 It's inevitable. At some point, every student experiences "dining hall fatigue." Sure, the dining options are varied and taste good, but at some point they become, for lack of a better word, boring. Yes, even the excitement of unlimited access to desserts or, in my case, yogurt and granola wears off. But instead of limiting myself to eating the same food for every meal or busting my budget eating out, I adopted a fresh perspective on the dining hall options. Rather than view the meats, vegetables, etc. as finished entrees, I instead treated them as ingredients for my own creations. According to my friends, for whom I've now become a personal chef of sorts, here are some of my top dining hall recipes:
Waffle-Wich: Instead of sticking to the usual breads offered at the deli sandwich station, try using a Belgian waffle. After making your waffle at the waffle station, simply add your protein and toppings of choice. Personally, I like to add chicken breast, pepper jack cheese, breakfast potatoes, chipotle mayo, lettuce, tomatoes and onions.
Imitation Gnocchi: Gnocchi is made out of potatoes. French fries are made out of potatoes, too. Clearly, fries are a substitute for gnocchi then, right? Pretend there's no such thing as carb overload and create a fake gnocchi pasta dish by adding French fries to your pasta! Top off with alfredo sauce, pepper flakes, and oregano.
Pie-Infused Yogurt & Granola Parfait: Don't lose hope if the dining halls don't have your favorite berries and fruit—you can still make a delicious and satisfying parfait. First, grab a bowl or coffee cup to go. Add 1 layer of granola and 1 scoop of yogurt (I think vanilla works best, but it's your personal choice!). Then, grab a slice of pie and add 1 layer of fruit filling (usually they have cranberry-apple, yum!). If you like, feel free to add some of the crust for more texture. Continue to layer yogurt, granola and filling to your desire. Then grab a spoon and enjoy!
Affogato Float: Espresso and ice cream – the perfect combination. Even though the dining halls don't have espresso machines, you can still get the strong flavor profile by filling up 1 cup of coffee and adding 2 scoops of vanilla ice cream to your beverage. Simple? Yes. Delicious? YES. Just make sure to either let the coffee cool down so the ice cream doesn't melt or eat the ice cream fast!
As you can see, all of the recipes are super easy and just take a couple of extra seconds to execute. Try crafting your own creations the next time you feel a bit of dining hall fatigue. Your tummy, and your friends, will surely appreciate it!