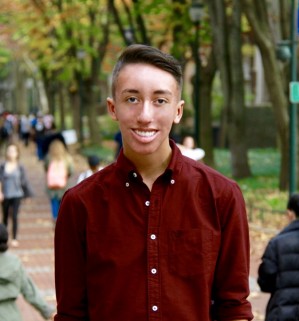 At 9:15 each morning, my alarm clock goes off and I eagerly jump out of bed to get ready to begin the day. I choose the perfect outfit that combines professionalism and casualness and quickly stuff a bagel into my mouth as I make the journey to Huntsman Hall.
The day entails a plethora of classes, sprinkled with coffee breaks and the occasional trip to WAWA. Lectures, recitations, meeting up with friends. This routine probably sounds very familiar to many Wharton students, the only difference is that for me, I'm the first in my family to be able to experience these opportunities.
I am a first-generation college student.
The term "first-generation" is very simple to most people, simply put: I am within the first generation of my family that has been able to go to college. However, for most first-gen students it means so much more.
My parents, despite their intellect and aptitude, were unable to pursue a higher education due to their families' financial constraints. Growing up, I was told time and again that what they desired more than anything was for me to gain the education that they never had. Throughout my primary education and now here at Wharton, I use this as motivation to succeed for not only myself, but also for my parents.
When I first arrived at Wharton, I hardly expected to find other students that were also first-generation, but quickly learned that first-generation students were not just present on Penn's campus, but were actively thriving.
From my first day on campus, participating in the leadership pre-orientation program Pennacle, I met four other students and a group leader who also identified as first-generation students. Later in the year, after sharing with my MGMT 100 team that I was a first-generation student, two of my team members shared that they were too. In other words, not only was I not alone as a first-generation student, but I had a strong community of other Wharton students who share in some of my experiences.
As my first year here at Penn comes to a close, I feel blessed by the experiences that being a first-generation college student has awarded me. The community of other first-gen students, support from Wharton faculty, and motivation from my family have, thus far, made college immensely meaningful. Although being among the first in my family to earn a college degree would seemingly differentiate me from other Wharton students, this distinction has brought me closer to Wharton than could ever be hoped for.