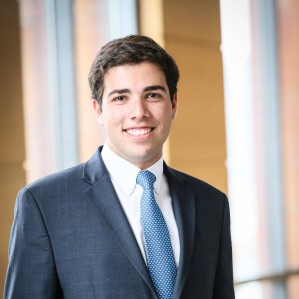 As you start your freshman year at Penn and Wharton, you are thrown into a world of opportunities and experiences.  Extracurricular activities are not the exception. The challenge is, however, finding a sweet spot where you feel comfortable, challenged, and have fun at the same time.
Compared to high school, where you probably participate in several clubs and maybe lead a couple others, Penn has an outstanding amount of clubs and organizations to choose from. You can't imagine the amount of clubs and organizations that the university has; and if you don't like one, you can just create your own.
One challenge of having a wide variety of clubs to choose from is where to start. In my case, I liked so many organizations that I truly have had to put in a lot of effort to choose where to devote my time. Since I was a freshman at Penn, I joined Wharton Latino, the International Affairs Association (the umbrella organization for Model United Nations), the Puerto Rican Undergraduate Students Association, Wharton Ambassadors, among many other organizations. As a freshman I felt I could manage being a general member of these organizations. At the end of freshman year, I ran and won a seat within the Undergraduate Assembly (Penn's student government). However, as I had to start choosing my priorities and devoting my time and effort, having various club responsibilities became a hassle. I knew I had to prioritize my time.
Towards the end of sophomore year, I truly found my passion: Wharton Latino. I decided to apply to the executive board and flirted with the idea of eventually running for president. I knew that the organization made me feel home away from home. In fact, all my friends and roommates were part of it already. I was very passionate about Wharton Latino because it incorporates three activities I'm passionate about: social, corporate, and philanthropy.
As I joined the board during the 2014 term, I applied to become Corporate Chair. As Corporate Chair, I managed all relationships with companies that supported the club as sponsors and leveraged those relationships to help students land internships and jobs at these firms. At the end of the 2014 term, I ran for president and was given the opportunity to run the best club at Penn. This past 2015 we did our best to raise the club to another level. Key to our success was having such an awesome board and general members that were so passionate about the club.
As I reflect on how I joined different organizations, I wish I had a better focus on quality rather than quantity. It took me a while to define my priorities, but at the end of the day it worked out. As you finish your years in high school and begin college, I encourage you to find that sweet spot that will make you feel like you can be yourself. When you do so, make sure you give your one hundred percent to the organization and you'll see great things happen.