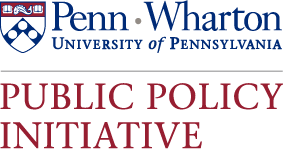 As a freshman searching for summer internships, I knew I wanted to do something that would allow me to explore a field that I was interested in but did not have much exposure to at Penn.  For me, that internship was in public policy. I have always been interested in how monetary and fiscal policy, federal regulations, and government programs affect businesses. Luckily, at Penn, there are two major resource centers dedicated to providing and funding opportunities: The Wharton Public Policy Initiative (Wharton PPI) and Penn in Washington.  If you're interested in public policy, this post will give you an idea of how to get more involved.
This past summer, I interned at the U.S. Department of Treasury in the Office of Strategic Planning and Performance Improvement (OSPPI). I came across the internship opportunity on the Wharton PPI's online job board over spring break of my freshman year. The job description involved improving the operations and management of Treasury. I was looking for an opportunity to learn about the intersection between management, economic policy, and government, so the job description seemed ideal for me. I applied to the job via a website called usajobs.gov, which is the official application portal for most government jobs and internships. The process involved submitting a résumé and cover letter expressing interest in the Office's work. About two weeks later, I received an email from the Office to set up a phone interview. After conducting the phone interview, I was notified that I had received the position by email a few weeks after.
However, the Treasury internship I received, like most government internships, was unpaid. To cover the costs of living in Washington, DC for 11 weeks, I applied for funding from Wharton PPI. The process involved writing an essay about my internship and sending a signed offer letter for the job. Wharton PPI offers up to $500/week of funding to undergraduates doing internships related to economic policy. The deadline to apply for funding is in the spring.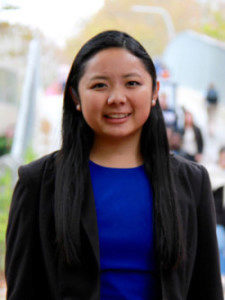 Through my internship at OSPPI, I learned more about Treasury operations in three areas: organizational performance management, consultative services, and continuous process improvement. My projects involved assessing Treasury data quality, re-designing the employee off-boarding process, and writing executive summaries and briefs for Treasury offices. Through these projects, I gained a broad exposure to Treasury's role in shaping economic policy and learned about the managing of Treasury as an organization.  You can read more about my experience here.
Beyond work, to fully take advantage of what DC had to offer, I signed up for the Penn in Washington summer program, which provided networking events with Penn alumni working in DC, special events including a White House tour and panel, and social gatherings. Wharton PPI offered similar networking events and social gatherings as well, so there was never a boring week (or a week without free food, which is a definite plus).
Rising sophomores interested in public policy can also apply for the Public Policy Research Scholars (PPRS) program, a program I am in now. PPRS is an interdisciplinary economic policy certificate program for students with a background in economics and want to explore the impact of U.S. policy on the domestic economy. Students interested in staying up-to-date on public policy current events can subscribe to the PPI Daily Update. If you have any questions about public policy, please feel free to email me.