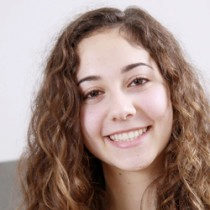 When college students are asked a question that begins, "which party…", the connotation is often one that parents would rather not think about. As a Wharton student, however, I know that my peers have a broad range of interests and yet are somehow always looking to expand them. So, it makes sense that the question is not what it may appear…
There were approximately 30 students in the room. "Which party do you think will win the upcoming presidential election?" prompted Congressman Leonard Lance.  There was a brief pause in the New Jersey Representative's speech, but the smell of warm falafel scented the air.  I raised my hand.
"I think it's too early to tell.  There are multiple factors, particularly who each party's nominees will be, that will define the race on the national stage."
The Congressman asked me a follow-up question about which combinations of nominees would result in different outcomes.  I answered and he nodded his head before prompting another question.
I left the event feeling satisfied with a fruitful and enriching discussion when I realized how rare an opportunity I had just been afforded.  I had just partaken in a casual discussion with a United States Congressman regarding the future leadership of our country.
That evening I opened my email account and signed up for another event: 'A Talk on Israel's Economy with Ambassador Ron Dermer.'
Last year, I entered college believing that academic enrichment emanates from the classroom and social enrichment happens in clubs and free time. I never imagined that on a Tuesday evening I would be seated in a small room with a white board and one of only 435 elected Representatives in this country discussing politics.  I never imagined that on a Thursday after statistics class I would walk from Steinberg-Dietrich Hall down Locust Walk to Huntsman Hall into a room down the hall and hear a foreign country's representative discuss the economy.
Over the past year and half, I have adopted the perspective that activism and public involvement begin with education and stay alive with inspiration.  The presence of figures who are at the forefront of advocacy are the inspiration that foster education and engagement on campus. Through Wharton and through sincere student engagement, I am able to regularly interact with the people I aspire to be.