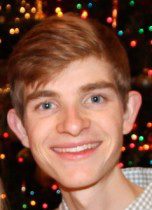 As the home of an incredible number of food establishments offering a variety of cuisines, Philadelphia is undoubtedly becoming one of the premier cities for devout foodies. After a little over a semester in the city, I have had the opportunity to take advantage of some of what the Philadelphia food scene has to offer. I want to highlight a few of my culinary experiences that I have found particularly unique. Granted, Reading Terminal Market and Franklin Fountain are must-try Philadelphia classics, but the selections below, although slightly lesser known, are equally as impressive.
Night Market: Most are familiar with the prevalence of a food truck culture in Philadelphia. However, many university students' familiarity the culture is limited to those trucks that lie directly beyond the gates of the freshman quad. That view is rather limited considering the expansive food truck options all around the city. This past fall, The Food Trust hosted its second annual Night Market in Chinatown where a number of food trucks that do not frequent Penn's campus assembled to serve up their specialties. It was a great opportunity to try multiple food trucks in a concentrated area.
Vedge: While most vegan places attract a very particular crowd, Vedge is known to serve a broader customer base, meat lovers and vegetable heads alike. When I tried Vedge this past semester, I was pleasantly surprised by their offerings. Although the menu is entirely vegan, each and every dish I tried brought an unparalleled amount of flavor that left me full and satisfied. Don't knock it until you try it.
Laurel: Perhaps my favorite experience thus far in exploring the Philadelphia food scene was my visit to Laurel. Although the two-month wait for a reservation and high prices seem initially off-putting, the meticulously prepared food and quaint ambiance of the 22-seat restaurant are more than enough to convince customers that the experience is indeed worth both the wait and price. After training under world-renowned chef Guy Savoy and winning season 11 of Top Chef, Nicholas Elmi opened his first solo restaurant Laurel on East Passyunk in Philadelphia. While most definitely not in a college budget, Laurel is the perfect spot for special occasions for those who are passionate about food!
The city of Philadelphia gives students the opportunity to have incredible culinary experiences. I look forward to continue exploring the food scene in my next three years and have no doubt that next semester will bring more equally FULLfilling foodie experiences.