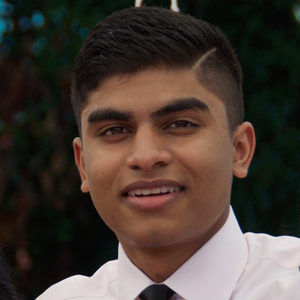 I blinked and the first semester had finished. I did some things right, but I also made mistakes and learned from them. Below are a few different points of reflection that I took from my first semester:
The Importance of Deep Friendships. I came from sunny California, where I had a group of friends that I had known for half my life. Coming to Penn, I knew maybe 5-10 people. For many people, including myself, the type of relationships one fosters defines their college experience. For me, I strongly believe it is vital to create deep and personal relationships in college; it makes it so much more fun and valuable. I'd suggest that new college students put an emphasis on friendships. Yes, that upcoming test is important, but the friendships in college will last a lifetime.
Finding Your Passion. I honestly think that if you find your passion, you will enjoy everything that you do. Work should be interesting, stimulating, and something you enjoy doing. For me, that passion has been investing. College is a great time to explore, and I've seen how much people's interests have changed in one semester. Don't feel nervous about exploring, because once you find something you truly like, you will never let got of it. If you know exactly what you want to do when you enter, then that's even better!
Work-Life Balance. Yes, you come to college to work, but you can't be working all the time. In my experience, though I love what I do, it does help to take breaks. I feel that Penn offers great opportunities for this work-life balance, whether it be though clubs, organizations, or social events. Academics in my opinion are only a part of the college experience. There is so much to explore, and everyone should find an outlet. I have seen how hard it is on someone when they burnout; work hard but also have fun.
Campus Involvement. Going off the last point, join clubs and find what you enjoy doing. Both the Wharton and Penn club fairs are great opportunities to meet people and find out about organizations you didn't even know existed. Starting second semester, it seems as if those around me are enjoying rushing fraternities, an experience I have heard to be rewarding. I'm currently in the process of rushing business fraternities.
Long-Term Planning. I believe that one should always keep in mind what they want to do in the future, whether it be for the summer or full time after graduation. For me, my long-term planning has become clearer by going to speaker series, presentations, and talking to like-minded individuals. Also, students can take advantage of Penn resources, such as PennLink, where it is easy to apply to various jobs.
Above are probably the five most important things I took away from my first semester. To new students coming in to Penn, it is an exciting time! Make sure to make the most of this great opportunity.