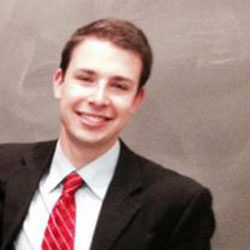 It still sounds a little strange as I say the words. They don't quite fit; not yet. I think I should feel more responsible, more mature, but maybe that's still to come.
I'm a senior.
Although my friends and I are enjoying the perks of senior class events, sharing in the congratulations as we get jobs, and making the most of our final year at Penn, it still doesn't quite feel as though it's my final year of university. Thankfully, I have enough time left that I can continue to avoid thinking about how this could be one of the last times I set foot inside Huntsman Hall as an undergrad.
All preemptive nostalgia aside, it's astonishing to think how much Wharton has enabled me to grow. From the engaging coursework, to the amazing community of students, to the sheer wealth of opportunities that have been afforded me, Wharton has helped me in ways that I never would've thought possible. I have learned so much, not only from my courses and professors, but even from my mentors, peers, and mentees. Each member of this community has their own story, passions, and experiences that they are always willing to share. To be a part of this community is to be constantly challenged and inspired.
The opportunities available to students at this school are unparalleled. Only at Wharton is it possible to bounce from a conversation between classes about how mobile wallet technology is revolutionizing banking in Kenya to listen to a talk by chess grandmaster and Russian opposition leader Garry Kasparov, followed by somewhat competitive gingerbread-house decorating at Winter Whartonland. As I reflect on these experiences and others, it has become clear to me just how special the Wharton experience can be.
If I were to offer two pieces of advice to my freshman self, the first would be to set extra alarms so that I avoid oversleeping. The second would be that listening isn't enough. To make the most of the opportunity to participate in the amazing learning community at Wharton, students must ask questions. It is incredible how much can be gained through even a five minute conversation in which two people are sincere in their desire to learn from one another. I consider myself very fortunate to have learned so much from others over the past three years, and I look forward to learning even more in my last few months as a Wharton student.