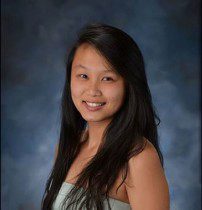 Recently, as I sat on the Megabus traveling back to Penn after an incredible weekend spent in New York, it hit me. In just two short hours, I'm able to travel between Philadelphia and New York, arguably two of America's most influential cities. To put that into perspective, it takes me more than two hours to drive from Los Angeles to my home, located just 40 miles away.
While everyone acknowledges New York as an international center of culture and business, relatively few realize that Philadelphia is just as exciting. In fact, of my favorite things about being a student at Wharton is precisely the opportunity to experience the dynamic offerings of the city.
Aside from cultural monuments such as the Liberty Bell, Independence Hall, and the Constitution Center, Philadelphia's treasures also include art centers like the Philadelphia Museum of Art and the Barnes Foundation as well as a constantly evolving restaurant scene. Any student here will tell you that a highlight of each semester is Restaurant Week.
During Restaurant Week, some of Philadelphia's best restaurants such as Budakkan, Barbuzzo, and Alma de Cuba offer discounted, 3-course tasting menus. While Penn offers solid dining options, Restaurant Week offers students a break and chance to taste what local chefs have to offer. Not to mention, this also gives students an excuse to venture into local neighborhoods such as Rittenhouse Square, Market East, Old City, etc.
Besides culture, Philadelphia also offers countless professional opportunities for students. Even during freshman year, peers teamed up with local businesses such as Sweetgreen as campus ambassadors and interned with companies like Urban Outfitters. In addition, Penn's Career Services and various Wharton clubs regularly organize career treks and firm "Discovery Days" into Philadelphia, Washington D.C., and New York.
Effectively, Wharton's learning environment extends well beyond the traditional classroom walls. With a city as dynamic as Philadelphia, it would be foolish to not take advantage of its cultural, academic, and professional opportunities. Now a sophomore, I find myself biking into Center City at least once a week and scheduling trips up to New York or down to Washington D.C. several times a semester.