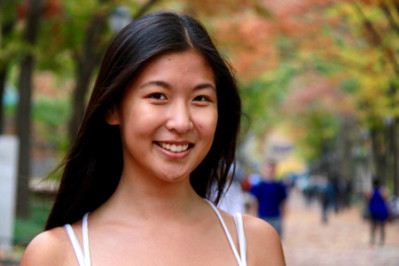 "It must be so competitive at Wharton."
"Isn't it super cut-throat there?"
"I heard that people purposely turn off their friends' alarms so that they miss their exams."
These were a few of the concerned responses I received from my friends back home when they found out I accepted my offer to Wharton. And, admittedly, I was a little scared too. One of the main things I loved about my high school experience was the sense of community that existed. What if Wharton lacked that? What if, instead, "community" at Wharton meant each person for him or herself?
Looking back, I laugh at the fact that I even worried about such a thing. In fact, starting from day one, the sense of community fostered at Wharton has been strong and unparalleled to anything I've experienced before.
Before classes even begin, students are assigned to one of nine cohorts, each cohort containing around 60 people. In the year to come, cohorts participate in events like Cohort Thanksgiving and Winter Whartonland in an effort to win the coveted Cohort Cup. Throughout the process, relationships are developed, friendships are formed, and each cohort ultimately becomes its own mini family.
Each cohort also takes Management 100, a mandatory freshman course, together. The main aspect of this course involves working in teams to execute a project for a non-profit client in the Philadelphia area. Naturally, students want to do well, but everyone understands that in order to perform well individually, they must perform well as a group. Teamwork and collaboration are highly emphasized throughout the course and by the end of the semester, you form strong bonds with each of your teammates. In fact, some of my closest friends at Penn are from my Management 100 group.
Beyond Management 100, countless other Wharton courses involve group work of some sort. Even the Wharton building itself is designed to foster collaboration. On each floor, hallways are lined with Group Study Rooms to encourage students to work together. Outside of the classroom, extracurriculars at Wharton also provide a deep sense of community. Whatever your interest may be – marketing, real estate, social impact, etc. – there's bound to be a club that exists for it. By committing to a few extracurriculars, you'll be able to meet new people who eventually become an essential part of your Wharton family.
After arriving at Wharton, I felt the sense of community around me in no time and it truly has been one of the highlights of my experience here so far.