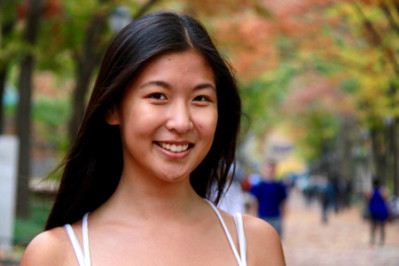 Having just completed my final semester as a freshman, I find myself looking back on the past whirlwind of a year. I couldn't have asked for a better experience, nor a better introduction to the next few years of my college life. Would I go back and change anything? Not at all. However, if I were to give my fresh-out-of-high-school self one piece of advice, it would be to enjoy and take advantage of the whole experience even more.
People come to Wharton having accomplished amazing things in high school. Chances are, you've accomplished amazing things too, whether that be volunteering for a local non-profit, participating in athletics, winning academic competitions, or doing whatever it is that you're good at and passionate about. And chances are, if you're anything like how I was in high school, you know all too well what it feels like to take on a lot – often more than you can handle. The thing is, attending Wharton is an incredible opportunity and the experience goes beyond trying to do everything at once. Instead, it's about devoting yourself to a few things that spark your interest and more importantly, taking advantage of the unique opportunities the school offers.
That being said, I urge you to take advantage of getting to know your professors through Wharton's Lunch & Learn program, where you and a couple friends can invite a professor to your favorite restaurant (on Wharton's bill!). These professors are well-published, world-renowned individuals who couldn't be more excited to impart their wisdom and learn about their students beyond the classroom setting. I urge you to gain a global perspective through the Wharton International Program, a short-term study-abroad course that has taken place in destinations including Argentina, Japan, and South Africa. These trips not only encourage broader business knowledge, but also greater cultural awareness and understanding of the economic environment from a global point of view. I urge you to take on leadership challenges through Wharton's Leadership Ventures. Whether you embark on rock climbing expeditions or take part in shifts at the trauma center, you'll gain hands-on experiences that encourage you to exceed your comfort zone and attain new leadership competencies.
The point is, you have four years at Wharton to do amazing things. And that will come naturally – you don't need to scramble and stress over it, especially during your freshman year. Instead, make an effort to take advantage of Wharton's unique offerings and to chill out, relax, and live in the moment.