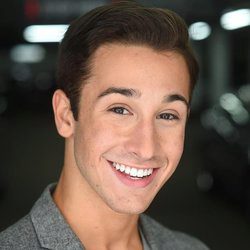 As a junior studying management in Wharton, I was truly excited (and a little nervous) to be a TA for Management 100 this semester. In MGMT 100, TA stands for "Team Advisor" because we facilitate teams of students as they consult for non-profit organizations. Having taken the course three years ago, I have learned so much from being behind the desk.
Everything is not as it seems: being a facilitator for ten students, I am constantly observing their every behavior and interaction. I want to know how they function as a team, since it is my job to help them become as synergistic and independent as possible. Through this process, I quickly learned not to make assumptions. It is so important in the classroom and in life to test any inferences you make and ensure that you are not jumping to conclusions. Try to find out what is really going on!
Appreciate everyone's strengths: when I took the course, I was, admittedly, not the best team player. I wanted control over every action and did not fully value what my team members brought to the table. However, from watching this wonderful group of first-year students work on their project, I am inspired by their respect for each others' strengths. If English is not someone's first language, but he loves graphic design, then he should make the team logo! Value what every person has to offer, as it will help your team to reach even greater heights.
Wharton students are rockstars: I knew that some pretty incredible individuals have graduated from Wharton, but I assumed this success came during or after college. Our students have so many unique stories and achievements. During coffee chats with each student, I learned that my team is comprised of the most outstanding people, including a Chinese comedian, a high school Relay for Life founder, and a Silicon Valley software engineer – to name a few. It goes to show that each and every person here has true passions that motivate and inspire them.
After only one month, I already felt a difference in my style as a student, TA, and person. While I have assisted the team with the curriculum and advised them on their project, they have unintentionally taught me some of the best life lessons I could ask for.