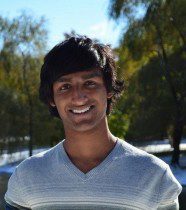 Wharton Academic Advising is one of the greatest resources offered to undergraduate students. The goal of the Wharton Undergraduate Division academic advising team is to help students make informed decisions about their educational plans and professional/ life goals that are consistent with their interests, abilities, and values, and I have experienced firsthand that this is exactly what the academic advising team does.
There is a plethora of academic advising services. Students can come to G95 Huntsman Hall for quick question advising, advising by appointment, or specialized advising. Quick question advising is for brief 10-15 minute sessions about issues with impending deadlines (which are bound to arise during one's time at Wharton). The best aspect is that there are walk-in hours for quick question advising every single day of the week. Advising by appointment can easily be done through the online appointment scheduler and this is a longer, 30 min appointment with an advisor to discuss academic goals and questions. I have personally had several of these appointments and they are great because it can absolutely get overwhelming when one is trying to figure out how you can fit all of your requirements and courses into eight semesters at Penn. Having a professional advisor to help you through that process, and to give you advice ranging from when to take certain classes to how to structure a semester to have great balance between one's courses is an amazing resource.
Finally, there is specialized advising; each advisor in the Wharton Undergraduate Division has a different area of specialization. Specializations include Athletics, External Transfer, Minors, Submatriculation, and Transfer Credits and this truly goes to show how dedicated Wharton is to providing the most comprehensive and helpful advising program possible.
Choosing a major can be difficult, choosing what classes to take can be even harder, and planning out your time at Penn by yourself can be the hardest thing to do. Questions will come up 100% of the time, I guarantee it, and having a dedicated academic advising team that I know can help me, and that I have gone to over and over again for questions has really enhanced my academic experience here at Penn.