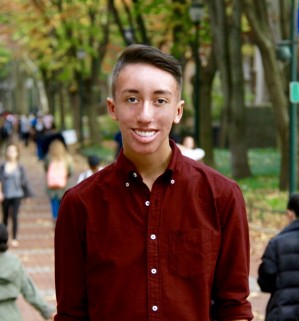 The transition to college can be a difficult experience even for the most prepared students. For many, trying to find and maintain the balance between academics and extracurriculars can seem like an impossible juggling act. However, with help from both fellow classmates and advisors and through plenty of trial and error, it is achievable.
I began my freshman year as many others do, overly confident in my abilities to accomplish everything I take on, all while maintaining near-perfect grades. In the first few weeks of the semester, after having gained a significant workload from my courses, having signed up for about ten clubs, and having joined the listservs of about fifty, I realized that I was overwhelmed and unsure of how to balance extracurriculars and academics.
I initially tried to allocate my time by scheduling club meetings into my daily planner and attempting to study around them. After a while, I realized that I was falling behind in my studies in days when I had numerous club meetings or I was not being as engaged in club activity on days I chose not to attend their meetings to make up for missed study sessions. Ultimately, this "balancing" method was far too imbalanced, so I sought the advice of other Penn students to see how they dealt with or are currently dealing with this dilemma.
The greatest piece of advice I received was to simply scale back on my activities, yet, at the time, this student's ingenious guidance was met with my perplexed look and a response of "I don't understand how that's possible." Not to do everything was completely alien to me, but this would prove to be the solution to all of my issues.
I slowly began to plan out my studying schedule and spread it throughout the week making sure that it allowed me time to complete all of my assignments without being too overwhelmed by any one on a given day. Furthermore, I took the time to choose which two or three clubs would be most meaningful to me and devoted my time to those few extracurriculars. Realizing that the juggling act I had been performing was now far more manageable, I was able to slowly add on new activities as free time once again presented itself. The simple act of scaling back with my academic and extracurricular efforts provided me with both peace of mind and much needed free time.
Students at the University of Pennsylvania are some of the most hardworking and committed in the world, and yet many of my fellow classmates share in my experiences of having to re-learn how to balance both their academics and extracurriculars. Although there is no one right way for how to unburden a cluttered schedule, I was able to find comfort in both my social and collegiate life by managing my current activities before taking on new ones and limiting them to a select few. Although it may not be instantly obtained, given time, every student will discover what works best for them as they transition into and progress through college. And for those who are still struggling to ascertain the perfect "balancing" method, I recommend discovering what is most important to you, prioritizing it, and developing yourself from there.