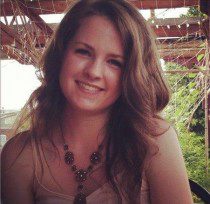 When I was preparing to go to college, I heard various statistics about how nearly every college student changes their major at least once (and most do more than once).  I was convinced I wouldn't change my concentration (at Wharton, you get a BS in Economics and choose a concentration).  I knew that I wanted to be a statistics concentration at Wharton, and I was going to stick with it – there was no way that would change, right? Wrong.
I have changed my concentrations several times now: from statistics to operations to finance, and, now, I have finally settled on a combination of statistics and finance.  It may sound scary, or scatterbrained, or both, to switch concentrations so many times, but I feel that I have gained so much through my academic exploration.  I have pushed the boundaries of what I thought I was capable of quantitatively, and I have been forced to think qualitatively in ways I wasn't used to at first.  By going on this winding journey, I have expanded my toolbox of both hard and soft skills and have learned a lot about how I learn best; all in all, I would argue that it has been one of the best things about my time at Wharton so far.
Although academic exploration is certainly a personal endeavor, I think that a few key things can help any student get the most out of the time before declaring a concentration or major:
Take a class that scares you. If you look at a class description and immediately think, "No way, too much math" or "No way, I've heard the tests are difficult," pause and think.  Is the material interesting to you? Do you think it is a topic you could enjoy or benefit from learning about? Maybe it's worth trying.  Some of my favorite classes have been those that scare me at first glance.
Do your own thing. This may be the most important advice I've ever heard.  Just because a particular concentration or major is popular among your friends or seems like the "right" choice certainly does not mean it is for you.  Test out something new, something that is up your alley, not someone else's.
Take advantage of resources available to you. From academic advisors, seasoned classmates, and our incredible professors to online resources, class descriptions and ratings, we have seemingly unlimited resources at our disposal at Penn.  Make appointments, ask questions, and don't let resources go untapped.
As I begin my journey into my (most likely) final concentrations, I encourage prospective and incoming students to truly explore with your coursework, as with your job and club experiences.  You might gain more than you think.