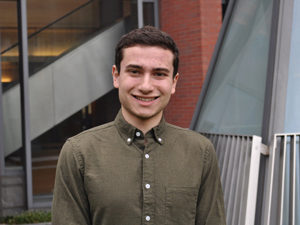 As a senior, I have now been exposed to Wharton's pre-professional environment for nearly four years. Personally, I find the school's culture extremely empowering. Few undergraduate students have the opportunity to enter the highest levels of the business world at so young an age. Anyone who has spent at least a semester at Wharton knows that conversations overheard in Huntsman Hall frequently include references to major bulge-bracket banks, VC, PE, case competitions, the "Super Day," OCR, interviews, and more.
I recently had an important realization: Wharton's culture places a lot of emphasis on one's first job in the same way that seniors in high school are obsessed with where their classmates are going to college. Yet, the relationship between graduating college and starting one's first job is very different from the high-school-to-college transition. Sometimes, we overweight the influence that our first job will have on our long-term career path because (1) the recruiting process, OCR, is one of the defining and unifying aspects of the Wharton undergraduate experience; (2) career-related conversations serve a social purpose; and (3) students are in constant interaction due to their physical proximity to one another, facilitating a lot of information exchange about everyone's first job.
It is a known fact that young people today prefer to accumulate valuable experiences from a range of employers rather than stay at a single firm for a significant portion of their career (though of course there are exceptions to every rule). I'm thrilled to start my career in New York this summer and frequently find myself falling into deep thought about the life that lies ahead of me. It's important to be very excited about what comes next on our paths, but I think it's also important to never forget how powerful the Wharton connection will be during the entirety of our careers. I recently asked several friends: In the long-term, do you think that your Wharton degree or your first job will have more influence on your career path? Answers varied considerably. Thus, I thought it would be an interesting question to discuss in this blog post.
As readers may be thinking about they might answer this question, one factor that influences my emphasis on the long-term power of graduating from Wharton is worth elaborating upon: In addition to technical intelligence, relationships are critical to career development. Wharton is a unique hub for connecting with brilliant people who are each studying different aspects of business and pursuing different passions. People disperse to a much wider range of firms and geographies after graduating from Wharton than after leaving their first job. Thus, relationships forged at Wharton will be expansive and multidisciplinary, creating the potential to develop successful teams and alliances during one's entire career.