Whe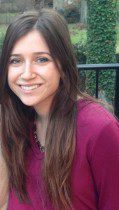 n I first walked through Huntsman Hall, a pre-frosh touring Penn, my tour guide enthusiastically noted the small rooms lining the halls. "These are Group Study Rooms, and they are amazing!" My pre-frosh mind breezed over this apparent excitement; to be honest, I did not see the allure of these rooms. A few chairs, a desk, a couple computer screens…not the most incredible thing I had ever seen. But upon arrival at Penn as a freshman, I quickly realized how wrong I was.
They always say not to judge a book by its cover. Glancing in during my tour, I completely missed the technology contained in these rooms: software-based screen sharing, in which a student can connect his or her device wirelessly to the TV screen on the wall; whiteboards that surround the entire room, allowing students to cover the walls with work; and enough chargers for students to have full power in all devices. Even the furniture, which I had noticed as a pre-frosh, has technology behind its design; the tables and chairs can be moved around to suit the study group's specific needs.
But these Group Study Rooms, commonly known as GSRs, provide a value far beyond the technology. My classes in Wharton have all emphasized collaboration, through group projects and problem sets, as well as the intrinsic benefits of studying with others. Students can book GSRs for up to 90 minutes each, and these rooms provide a space designed for teamwork and productivity. Looking back at my first two years at Wharton, I believe that the best learning I have done has been with my peers, and the existence of the "amazing" GSRs has given me this opportunity.