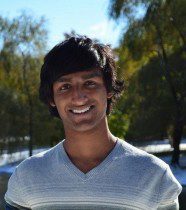 Last fall, I received an email from Penn Career Services that informed me about "externships." I had no clue what an externship was as opposed to an internship, so I decided to look into it. An externship is a learning opportunity that gives one a short, practical experience in a particular field. After learning that TJX companies was located less than 45 minutes away from my house, I decided to participate in their winter break externship, and I am very glad I made the decision to do so.
The reason why this particular externship was so appealing to me was because it would allow me to spend a day in the merchandising department at TJX companies and receive exposure to buyers and executive-level managers. Strategic management and merchandising are two fields that seemed interesting to me, and the people at TJX  strategically manage multi-million dollar budgets, as well as negotiate with vendors. I previously had little to no exposure to the fields of merchandising and strategic planning, and, therefore, this would be an experience that would allow me to see if these two fields were truly ones in which I could envision myself in in the future.
On the day of the externship, I spent 9:30 – 4:30 pm shadowing a member of the merchandising team, Esther Kim, Senior Allocation Analyst and a Penn alumna. Throughout the course of the day, I met the rest of her team, took a full tour of the corporate headquarters, and learned about the exact work she does, which involves highly detailed strategic planning and forecasting. Additionally, I was able to take a sneak peak at a TJ Maxx commercial a week before it was going to be aired on TV, which I thought was pretty cool. However, the most interesting part of the externship was going to an actual TJ Maxx store at the end of the day with Esther and her team and looking at the store from their perspective. Before, when I went to TJ Maxx, I never considered or even thought of how much planning and thought goes into the store layout from the number of items stocked, to shelf placement, to seasonal variety, to product placement… the list could go on and on and on. However, going with Esther and her team was valuable as it capped off my day by showing me how their work directly influences and plays a large role in TJ Maxx's success.
Penn Career Services offers all students a valuable opportunity by posting externships at a wide variety of different companies. During a student's four years at Penn, partaking in an externship is a small time commitment that could have a huge influence. What if you go on an externship and discover your future dream job or field? Or the opposite could happen, where you find out that you don't want to work in a particular field, which is also good to know. That is what makes an externship such great opportunity.