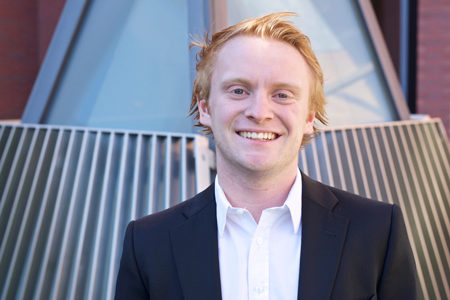 While many people may assume that Wharton students do not need to eat and, instead, run off of their unyielding ambition and drive for success, this belief is nothing more than another fallacy that builds on the mythology of the Wharton undergrad. Fortunately, when we do get hungry, there are a number of mobile restaurants (food trucks) located around Penn that are sure to satisfy your appetite. Today, I will be reviewing three of Penn's best food trucks, which, in my humble and correct opinion, are the only ones worth wasting your time at. Some may say that Hemo's and Lynn's are great too, and engineers like to think that they have good food trucks on their side of campus, but for now let us occupy our minds with only the upper echelon of these places.
Bui's
If there was ever any constant at Penn, it'd have to be Bui's. Seemingly open 24/7, Bui's boasts the best assortment of breakfast sandwiches on campus. In reality, there's nothing too special about their menu; after all, egg rolls and steak sandwiches can be found at a number of other food trucks nearby. However, Bui's takes the basics and does them a little better than everyone else. Ms. Bui (Rachel)'s no nonsense attitude will get you in and out in no time at all, despite frequent long lines. Bui's loses some points on creativity – their signature Bui's sauce is really just Siracha and mayo – and on price relative to its competitors, but for that you get the most consistent food truck on campus, which sometimes is all that you can ask for.
Must get item: Steak, egg, and cheese with lettuce and teriyaki sauce
3.5 / 4.0
Chez Yasmine
If you're European or, I don't know, foreign, then look no further for your lunch destination for the next four years. Run by the eccentric Algerian, Jihed, Chez Yasmine offers a gourmet selection of sandwiches and salads for the discerning customer who appreciates the finer things in life. Highlights of the menu include the Wistar, 3-cheese grilled cheese, Banh Mi, smoked salmon, and couscous salad. Nepotism is strong at Chez Yasmine. Jihed frequently calls out his superstar customers and will even give them free sandwiches on rare occasion. If you're lucky enough, like yours truly, he may even put your name on the menu next to your favourite sandwich. One criticism of Chez Yasmine is that it can be a little elusive – good luck finding Chez Yasmine on campus when there's even a chance of rain. However, on the sunny days when they are there, it's magical experience. And, to top it all off, Jihed throws in a water and fruit with every sandwich!
Must get item: Chicken Banh Mi
3.7 / 4.0
Tacos Don Memo
If I have ever had an out-of-body experience, it's probably fair to say that it was when I ate Don Memo's for the first time. As you approach the truck, the apprentice of the Don Memo's trio, who's not yet worthy to touch the ingredients, greets you and takes your order. Next, you stand back and watch in awe as the chef roasts the tortilla shells to perfection, serves up a generous portion of meat, and tops it all off with a sprinkle of onions, cilantro, and a little bit of hot sauce. Chances are you will be too eager to wait to find a reasonable place to eat, so you will sit on the curb and devour your tacos with a cool Jarritos to wash it all down. At some point during all of this, you were likely lifted out of your body and left hovering above while you watch yourself enjoy your tacos. With this rave review, you may have some doubt that Tacos Don Memo can possibly be this good. But if there is such a thing as a perfect food truck, this is probably it.
Must get item: Tacos al pastor
4.0 / 4.0