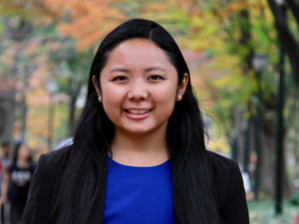 When applying for colleges with undergraduate business programs, one of my considerations was if I would be able to apply the material I learned in the classroom to real-world situations. At Wharton, I have had countless opportunities to apply the concepts I learn in lecture, both inside and outside of the classroom.
Most Wharton classes I have taken integrate case studies, simulations, and discussions of current events to the material we learn. In my intro to marketing class, we studied how various companies – including brands like Starbucks and Black & Decker – position themselves in their market to optimize sales. Using class concepts, we then participated in an online simulation called SABRE, where we worked in groups to decide how to sell and price products given limited resources. In my intro to real estate class, my professor often included real-world examples of properties that were developed or invested in, and we worked on case projects in teams. In my organizational behavior management class, we determined how an organization could operate more effectively. These are just a handful of the experiences I have had applying the concepts I learn inside a classroom setting.
The opportunities I have had to engage in real-world learning outside the classroom have been equally as rewarding. Last spring, as part of the Wharton International Program (WIP), I traveled to Buenos Aires, Argentina and visited a wide range of companies to broaden my perspective on how business is conducted in other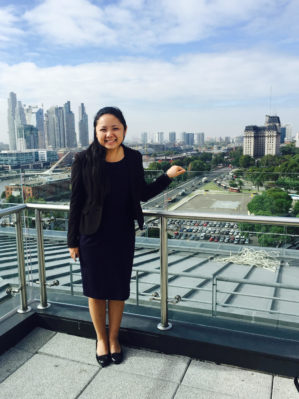 regions of the world. I was extremely interested in learning more about business in Latin America, and the week-long trip was the perfect taste of how a region's governmental and economic conditions affect its businesses. Learning how to tango, improving my basic Spanish skills, and getting to go horseback riding with gaucho cowboys were all added bonuses! I have also gotten the chance to participate in consulting case competitions, in which students work in teams to solve some of the toughest operational or strategic issues for companies. Through these experiences, I have worked with friends to think about wide-ranging business challenges, from how a large pharmaceutical company should enter a new product market to how a company can acquire and retain top talent. Thinking critically about how to deal with real-world company problems has sharpened my problem-solving skills and creativity. This past fall, I traveled to Bangkok, Thailand to compete in an international case competition representing Wharton, one of 20 business school teams there. We learned immensely from the competition experience itself, and through meeting and befriending peers from all over the world.