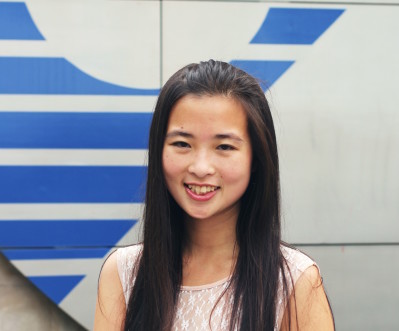 I graduated from Wharton this past May and recently had the opportunity to reflect on what I've learned from the past four years. Here are a few words of advice I would pass along to underclassmen or students considering a Wharton undergrad experience:
Take advantage of opportunities to travel
I came from a small rural town of 5,000 people and had explored the world mostly by living vicariously through characters in books and movies. Penn opened up so many opportunities to apply learning in cross-cultural settings, from researching microfinance in Peru through the Wharton Social Impact Research Experience (SIRE) to contrasting corporate social responsibility in the Dominican Republic on a Wharton International Program (WIP) trip and taking coursework abroad (Penn Global Seminars, C.U. in Southeast Asia, Global Modular Courses). The Wharton alumni network is truly global. I experienced this most clearly when conducting research on healthcare innovation in India for my senior thesis – I was put in touch with the founder or senior leadership of almost every company I wanted to study through connections.
Learn for the sake thereof
In Wharton, it is easy to focus on your GPA, but try to take classes that really inspire and challenge you. Over the past four years, I've listened to fascinating guest lecturers (from the Head of Goldman Sachs' Investment Banking Division to the former CEO of Wawa and the woman responsible for rebranding Gatorade), consulted for multinational companies on their innovation strategy, and organized a Thanksgiving dinner for a non-profit. I especially enjoyed taking independent studies through Wharton Research Scholars, Joseph Wharton Scholars, and the Summer Program for Undergraduate Research (SPUR) that allowed me to conduct research with Wharton professors in an intimate setting. Eventually, through the courses I gravitated toward, I began to see a thesis emerge regarding what I was passionate about and how I wanted to focus my career.
Don't be afraid to be a bit weird
In Wharton, it is easy to feel as though there are certain well-trodden paths to success, but always stay true to your passions, even when they take you seemingly away from your desired career. Success is not linear. Don't let brand names define you; focus on you defining you. For me, that meant exploring the relationship between art and sustainability and starting the Penn Program in Environmental Humanities, an interdisciplinary research fellowship, working on a startup to crowdsource accessibility information for people with disabilities, and applying research on organizational behavior to create an internship program for a healthcare consulting firm. As much as I enjoyed my marketing, finance, and management classes, the liberal arts education Penn provides is just as valuable in expanding your perspective and helping you draw connections between disparate fields.
Give generously
Attending Penn allows you to meet inspiring peers, learn from the world's top faculty, and interact with business leaders from Fortune 500 companies. As much as I urge you to soak up all these experiences, own the privilege that accompanies this opportunity. Take the time to invest in relationships. Get involved in Wharton's Social Impact Initiative and venture out to West Philadelphia to serve the community. Mentor underclassmen through Cohorts, Wharton Women, Peer Advising, Resident Advising in the College Houses or other avenues. According to expectancy theory, as humans, we are inclined to seek parity between our inputs and outputs and feel upset when the balance is off. But I have learned that I am happiest when I do not focus on the outcomes (grades, internships, jobs, etc.), but rather give as earnestly and selflessly as possible to my education and to the people around me.