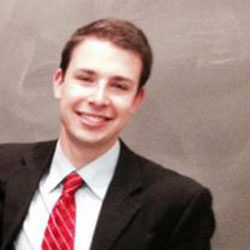 Posted by Elias Bernstein
"So what are you concentrating in?" my friend asks as we walk out of Huntsman together. It's a question that I have heard many times during my year at Penn, but unfortunately, it has gotten more difficult to answer.
Freshman year, I was certain that I wanted to pursue an OPIM and Statistics dual concentration. Sophomore year, I decided to throw Finance into the mix as well. Now, as a junior, I may go in a completely different direction. It isn't because I don't have the time in my schedule, but rather that I've realized that my interests do not line up as nicely as I once thought with my potential concentrations. I have thoroughly enjoyed the OPIM, Stat, and Finance courses that I've taken, but I have also found my Marketing and Management courses to be very compelling as well.
Further complicating the issue, albeit in a good way, is the diversity of interests that my Wharton friends have as well. It seems as though everyone in Wharton has a class or two that they loved and highly recommend.
With so many amazing classes available and with my undergraduate career halfway complete, I am rethinking what courses I want to include in my schedule. No longer am I holding myself to a rigid schedule of courses that will enable me to graduate with three concentrations; instead, I am taking courses that interest me, regardless of whether or not they will count toward a concentration. If my interests lead me to graduate with three concentrations, great. If I finish my undergraduate career with one, that's fine too. Regardless of what shows up on my academic worksheet, I know that I will be happier pursuing my interests, wherever they may take me.