It would be hard for me to quantify the beauty that I saw on the Wharton Leadership Venture trip to Patagonia along with 12 other amazing people. The conditions were rough. Early in the trip, we had to carry 20-30lbs of food and gear on our backs. My pants stuffed to the brim with granola bars and cookies were a child's dream and a living nightmare. Everything weighed me down. But that night after reaching base camp, I ended up with the best meal of ravioli and soup I've had in a long time. Don't know if it was out of exhaustion or out of hunger; it was simply delicious.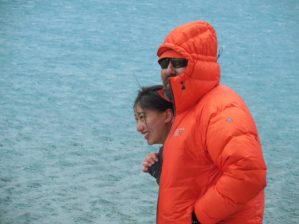 It took only the first day for me to realize the strength and support of everyone around me. They were the ones I hoped to see after a day's hike. Starting from an early age, it was hard to keep me away from anything to do with water. Hikes up a mountain translated to wading in streams along the way. But, this time swimming backstroke in Duff Lagoon was different. The water was frigid. I had to actively move to prevent my ears from freezing in the wind. I think if we all looked back, we handled many conditions we thought we couldn't. Would I do a polar swim again? I'd want to. Having the whole Patafam behind my back made it bearable. It's remarkable what dry clothes and a warm Nalgene could do. All of it came from the team—Patafam.
It was beautiful the next day. Snowing in the afternoon around 5:00, I stepped out of the tent to be greeted by one of our guides who had stayed. I had to rest from the day before. He told me "to see, to hear, to touch, to taste, to smell" and showed me the way to a nearby stream. I want to imprint that image forever in my mind. The snow-capped mountains were in the distance. A thin sheet of white had already covered the surrounding grassy fields. I ignored the tiny flakes chilling my nose and soaking my sneakers. Sitting on a log, I watched as snow swept down as if curtains against the wind. I realized what the guide meant. It was gorgeous.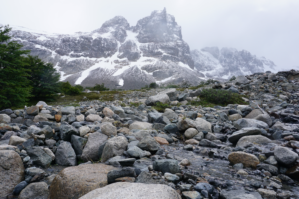 I love music. I miss dancing. But at our last meal in Cerro Castillo, that's exactly what I got to do. We piled up all our food into a final buffet. We had pasta, potato pie, and fresh salad. Music was blaring as we started making dinner. Warmth permeated the room as the lights glowed against the darkening skies. I couldn't stop swaying to the rhythm. After all the food was served, there was a wave of bubbly chatter. Everyone was glad to have made it through the physical and mental toil. When Titanium started playing as we were washing the dishes, I think everyone couldn't help but start dancing.
I'm not perfect and never will be. Guess there's the beauty in living. This trip taught me that to be a leader is to be a person. I learned in sharing the struggles I faced; it made me more approachable and my actions more understandable. I learned one more thing—that coffee is magical. I could wake anyone up by setting out a cup of coffee.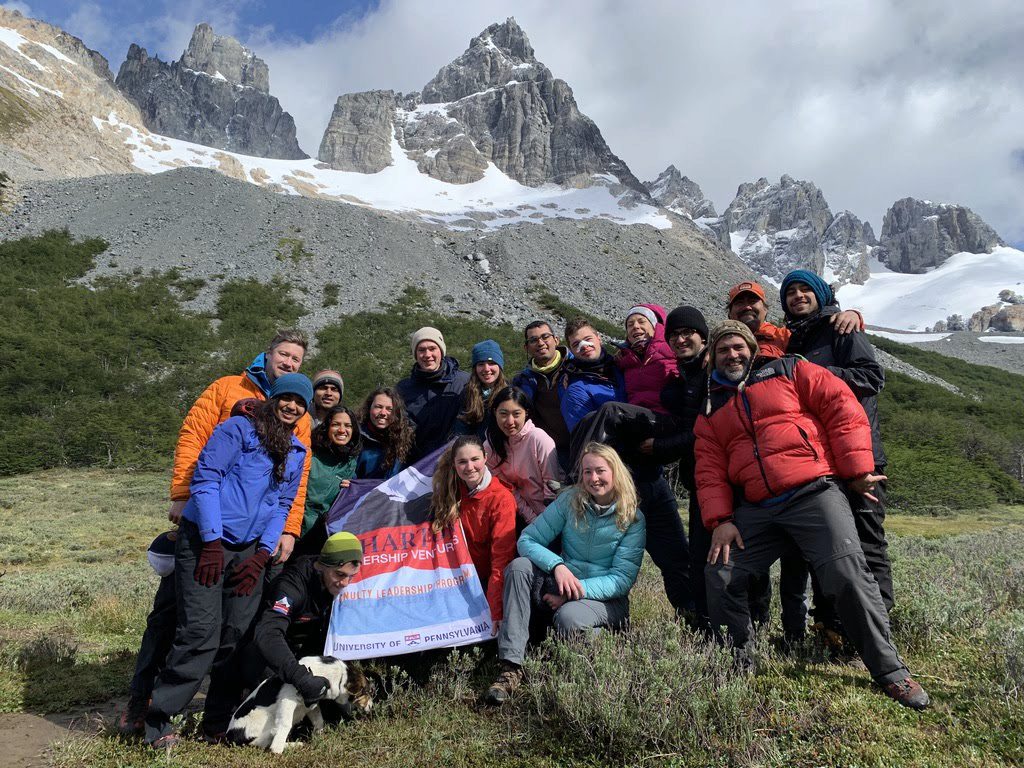 Catherine Huang is part of the Class of 2020. Currently in Wharton, she has always cared about public health, exploring avenues such as telehealth. She has a love for watercolor painting and listening to all forms of music. In her free time, she can be found writing in coffee shops, playing basketball in Pottruck, and exploring restaurants in Philly with friends.