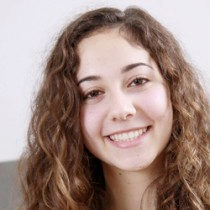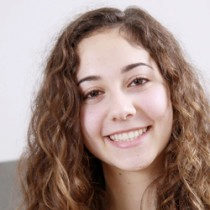 About one year ago, I was just weeks from finding out about my college admission status.  I knew that if I was granted admission into Wharton it was binding.  Despite that knowledge, when I met Wharton students or alumni, I always asked if they like the school and, without fail, everyone said yes.  However, their responses never calmed me down. Reflecting back, it's because they were so general.  So, for all those awaiting a binding decision, accepted and waiting for the school year to start, or deciding which school to attend, here are a few reasons why I love Wharton and Penn.  For anyone reflecting on their Wharton experiences, I will be using specific "feed forward" examples in true Management 100 style.
Wharton is a community.  In Wharton we have cohorts of 60 students per class year that are all named for currencies.  Each cohort has Management 100 lectures together and tons of traditions.  My cohort, Euro, recently had a Bobby's Burger Palace event.  We had a pumpkin carving competition for Thanksgiving and a gingerbread house making bonanza for the winter holidays.  Within our cohorts, we have our management teams, and your team is your first college family.  If one team member is feelin' the old Quaker blues, the other nine collect their stray dollar bills to buy a cookie cake from Insomnia and turn that frown… into not a frown.
Exploration is encouraged.  I love that I can join both Wharton and non-Wharton clubs and take classes in any school.  I am actually a member of two clubs outside Wharton – Penn for Youth Debate (PFYD) and the Penn Israel Public Affairs Committee (PIPAC).  Each week for PFYD, I volunteer with two other students at Middle Years Academy where we have the opportunity to teach sixth through eighth graders how to debate in the public-forum style.  With PIPAC, I am constantly engaging in meaningful discussions about politics in the Middle East and am learning the nuances of effective advocacy.
Culture of advice.  Everyone is willing to give advice.  From class schedules to housing to life choices, upperclassmen are friendly and helpful.  It may be one my mentors (I have four) or anyone I've met through a club or activity.  Perhaps it's my advisor or anyone from G95 (the central advising hub in Wharton).  It's easy to feel intimidated when starting in a new place, but here, at Wharton, there is always someone to help you find your way.
If you're nervous about school, that's OK.  Everyone is a little nervous.  Feel free to reach out me, or any of the Wharton Ambassadors with any questions!  Like we say, "Knowledge for Action"!