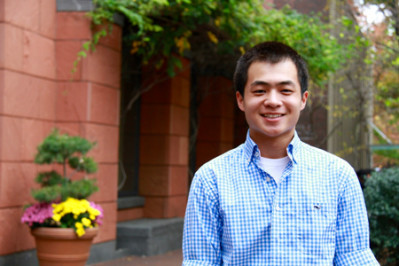 At Wharton, you'll meet countless amazing people with ambitious goals. The entrepreneurs who already have laid out the groundwork for their companies. The financial investors with big stock portfolios. The aspiring triple concentrators that know exactly what they want to study, what they want to do, and where they want to go.
What about me? To be honest, I don't have a clue about what I want to do.
And that's OK.
Throughout the first semester, I worried about what I was going to do with my life. I thought I needed a plan now or else I would fall behind. So in need of "desperate help" I went to my parents, upperclassman peers, and most importantly, my academic advisor.
I expected to hear that I should think about what I'm good at, look back at what I liked doing in the past, and maybe even the, "get your life together, son" from the parents. But to my surprise, I received the same response from all of them: that it's perfectly fine to be undecided at this point in the game, and that I shouldn't worry one bit.
In fact, the Wharton curriculum is pretty much designed for this.
Every student at Wharton, whether you're an entrepreneur or not, will dive into what's known as the business core, nine courses ranging from finance to statistics to management. These courses give everyone the same business background to be independent and successful, as decided by Wharton professors. More importantly, they give everyone a perspective into all the facets of business, allowing you to make an informed decision after experiencing a little bit of everything.
Freshman year is really about exploring everything to find out what you really love. Join clubs, in Wharton and in Penn, go to events on campus, and above all, try something new! Enjoy the moment, carpe diem. There's no need to rush things as a freshman.