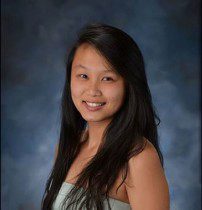 This may sound cheesy, but I love being at Wharton and Penn, and wouldn't want to dedicate an entire semester away to study abroad (although many of my friends do!). Luckily though, there are many opportunities available if, like me, you do love to travel and want to spend time outside the U.S. exploring different cities and cultures. Many students pursue summer internships abroad or take short travel-based classes (such as the Wharton International Program or Global Modular Courses).
For instance, I spent my freshman and sophomore summers interning abroad, and had incredible experiences both times. During freshman year, I found out about the Italia Innovation Program through the Wharton Retail Club and decided to apply and was, luckily, accepted. Admittedly, I was a bit nervous and scared, as it would be my first time working abroad with my parents 6,500 miles away in Los Angeles. I had no idea what I was getting myself into. The next few weeks in Italy, however, were some of the best of my life. I worked alongside an MBA, a post-grad, and fellow Wharton undergraduate student in consulting for a major Italian winery, all the while learning about design thinking from industry leaders and taking weekend trips to Milan, Bologna, Verona, etc. Similarly, I spent my sophomore summer interning at a private equity firm in Hong Kong (and I thought Italy was far!), the financial capital of Asia. When I wasn't working, I took trips to visit my family in China, ate some of the best and cheapest Asian food and made lasting friendships with other Penn/Wharton students spending the summer in Hong Kong as well.
It's difficult to describe how impactful and valuable I found these summers abroad to be. Having the opportunity to take what I learned in my classes and clubs at Wharton and apply it to the real world, outside the comfort of the U.S., was an unparalleled experience that I urge everyone to consider. You'd be surprised at how easy it is to adapt to unfamiliar and unique environments with a Wharton education, as well as just how far the Wharton community extends worldwide.