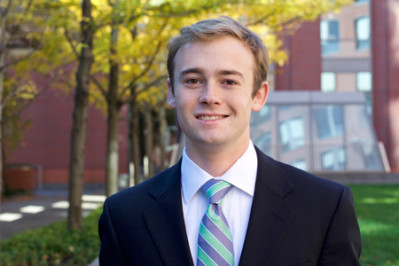 On the surface, business school may not seem like a major hub for tech-enthusiasts. However, Wharton thrives in an environment that celebrates technological advancement. The most important aspect of business today, in my opinion and many others', is innovation. Wharton would be nigh without its innovators, and the administration has taken notice. The school is becoming more and more technologically empowered, and it's easy to see. Here are 9 reasons the school has become nirvana for people like me:
The People – Wharton houses some of the most technologically innovative young minds of the country, predominately due to the incredible startup culture fostered here. With great people constantly envisioning great ideas, Wharton enables students to pursue their passions in meaningful ways. University-sponsored funding such as the Venture Initiation Program and the President's Engagement Prizes give students incredible opportunities to pursue startup ideas. The Wharton School has produced fantastic innovators such as Elon Musk, the four founders of Warby Parker, and Jeff Weiner, founder of LinkedIn.
Group Study Rooms – Wharton recognized a need for collaborative spaces, and answered it with GSR's. These are rooms that students can reserve for 90 minutes at a time, providing a closed-off environment for group work or focused individual study time. Many of them feature large LCD monitors and computer access to the integrated Wharton network. Further, even if what you are working on is on your laptop, each room has wireless laptop connectivity, allowing your work to be viewed on the big screen.
Classrooms – State-of-the-art classrooms allow professors to have ever-improving lectures. Each classroom has a lectern fitted with a computer, enabled to control the lighting, temperature, sound level, and everything else involved in a classroom. Each classroom also comes fitted with a system of network-enabled cameras, allowing each lecture to be recorded and posted online, viewable at home from the comfort of your bedroom.
Interdisciplinary Courses – Simply because you're in business school doesn't mean you can't take that engineering course you've always found fascinating. Registering for courses in Penn's other undergraduate schools such as the School of Engineering and Applied Sciences is as simple as registering for any Wharton course. One of the best parts about the Wharton curriculum is the vast number of courses available in disciplines ranging from philosophy to nursing to mechanical engineering. If studying other subjects in greater depth is up your alley, registering for a minor is as simple as filling out a request form and doing well in your classes. There are also plenty of dual-degree opportunities readily available to Wharton students.
Cisco Connected Classroom – quite possibly the coolest classroom I have ever been in is the Cisco Connected Classroom in Huntsman Hall. The classroom was designed specifically to connect Wharton's main campus in Philadelphia with a satellite campus in San Francisco. It allows two different sets of students in two time zones to feel as if they were in the same room. With Skype-enabled floor-to-ceiling projectors, walls lined with plasma screen monitors, and a camera designed to track the professor as she moves about the classroom, this room is by far the most technologically advanced classroom in any academic institution.
SPIKE – Wharton boasts an incredibly integrated computer system, all visible online through the SPIKE web portal. This hub shows scheduled Wharton events, your classes throughout the day, news/announcements, and any other kind of information one would need on the fly.
Wharton Computing – upon arrival at Wharton, every student gets her computer "Whartonized." This involves the incredibly helpful Wharton Computing staff uploading vital programs to your machine, such as a screen-sharing program enabling you to access from your laptop any applications necessary for classes available on Wharton computers. Each student also gets free use of Windows 365 and access to the Wharton Connect app, which allows users to utilize Wharton online services directly from their mobile device.
Bloomberg Terminals – Yep. Wharton even has Bloomberg Terminals. For those with the know-how to use these $24,000 financial data powerhouses, Wharton gives students the ability to try their hands at tools only the pros get to use.
OID Concentration – one of the most popular concentrations at Wharton is Operations, Information, and Decisions. Classes in this concentration range from game theory to process optimization to coding in Python. Classes that many would assume are only offered in an engineering context are offered right here in the business school. Learning something like computer science set in a business context can be an incredibly powerful educational experience, which makes the OID concentration a popular and useful option for a Wharton student.