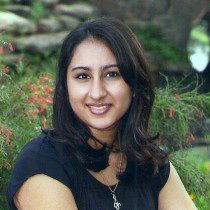 Mentorship programs are not necessarily the first things you consider when choosing a college, but I've found that Wharton's emphasis on mentorship has been of the most beneficial aspects of the transition away from home.
Before even starting the school year, my cohort director, Christina, called each incoming freshman in our cohort to get to know us and answer any questions that we had. Throughout the semester and year, she has organized events for us to meet fellow classmates and other cohort board members. Each board member also offers a plethora of unique ideas, wisdom, suggestions and experiences, and they are eager to share. For example, my cohort president was in the Singapore armed forces! From planning and choosing classes—picking the right professors, which semester to take a class, how to avoid 9am classes on Mondays—to finding the good restaurants near campus, knowing the fun places in Center City, discovering where to get the best deals on clothes, and figuring out what type of winter jacket I should buy, these mentors held my hand through it all.
Additionally, once classes started, we were offered an opportunity to sign up for a mentor within our cohort. These mentors are carefully chosen and assigned to align with each freshman's interests, and I've definitely been pleased with the results. Unlike the cohort board members, this is a personal mentor. As a result, I could get to know her better, and I can consult her for more personal problems and questions I face. She was also able to actually show me some of her favorite parts of campus and Philadelphia, and she provided another familiar face on campus. These mentors have been through it all: late nights, status reports, making new friends, choosing housing, time management, joining clubs, finding where they belong. They know both the good and the bad, and they provide a personal support and helping hand throughout the year.
Additionally, almost every Wharton club assigns mentors to the new members. These mentors are also personal mentors who can tell you more about the club in and help you get the most out of it, but they can also provide advice and support just you're your cohort mentors.
While the transition to college is by no means effortless for anyone, mentors can make it much easier and more pleasant. Getting to know people well during your first few weeks is hard enough, but getting to know upperclassmen is even harder. Wharton's emphasis on mentors allows you to get the advice you need and learn from other's mistakes. It's not really surprising considering how much of business relies of networking. Meeting mentors is some of the first networking you do at Wharton, and it helps you develop your relationship building skills and increases your confidence when meeting new people. And of course, mentors help take some of the stress off, so that you can focus on enjoying your time here as much as possible.