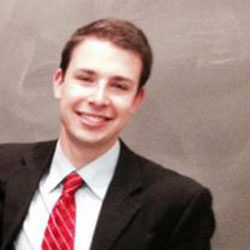 When I decided that I wanted to go to Penn and study business, I imagined that graduation would take me into a world of suits, computers, skyscrapers, and travel. I envisioned working late into the night on incredible projects with teams of brilliant individuals from all over the world, sitting across the table with some of the most important businesspeople in the world, and earning a high enough salary to fund skydiving lessons with ease.
I imagined a lot, but soon into my freshman year, I realized that I had neglected to imagine what work I would actually be doing.
Fortunately for me, Wharton has multiple clubs to help students figure out where their passions lie. One club that caught my eye as a freshman was the Wharton Undergraduate Consulting Club, affectionately known as WUCC. At the time, I had no idea what the business field of consulting was. I attended the first information session and was intrigued enough to apply for a spot on one of the committees.
Now, more than a year and a half later, I am still a proud member of WUCC. Although I know much more about consulting than I did when I first arrived at Penn, I have stayed with the organization because of how much fun I have. The other members at WUCC are some of the most intelligent, hardworking, and hilarious people I have been fortunate enough to meet since I have been at Penn. Not only are they supremely competent at their work, but they have fun doing it, and they make sure that every aspect of WUCC is both fun and engaging.
In terms of professional development, WUCC stands out as one of the most successful Wharton organizations. Being a member has improved my ability to plan logistics, speak publicly, work with a team, and let my personality show through in a professional manner. I have also had the opportunity to visit consulting offices, attend career fairs, participate in case competitions, and most importantly, speak with consultants about their experiences.
I do not know that I will go into consulting after graduation, but I do know that my experience in WUCC has been one of the most formative experiences of my college career.