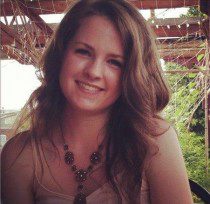 When you think "Wharton" you might not immediately think of retail, but more and more Wharton grads are choosing to leverage their Wharton education in the retailing industry. There is a secondary undergraduate concentration in retailing, consisting of marketing, operations, and design components, designed to provide even more depth and specificity to a primary concentration. As an undergrad, you can take classes such as Principles of Retailing and Retail Supply Chain Management, providing you a thorough toolbox of skills to use in a potential retail career.
The Jay H. Baker Retailing Center provides students access to employers, industry professionals, and other students with retail interests. It has been at the forefront of the growth in retailing at Wharton and is run by an internationally renowned marketing and retail scholar. As an undergraduate student, you can find research opportunities there as well as international trips, seminars, and many other events focused on moving Wharton forward as a global leader in retail.
Among the Baker Center's many initiatives is the Wharton Retail Club (WRC), which sponsors events featuring opportunities in the retail industry and hosts employers such as Ralph Lauren, Macy's, and TJX on campus to connect with students. WRC also holds incredible lunches, brunches, and workshops at which executives from companies like Fisher Price, Shake Shack, and eBay speak about their experiences in retail and what it takes to be successful in a retailing career.
All in all, retail resources at Wharton are strong and growing. There are increasing opportunities to prepare students for a potential retail career and learn what it takes to succeed. Keep an eye out for a growing retail presence at Wharton in the near future!