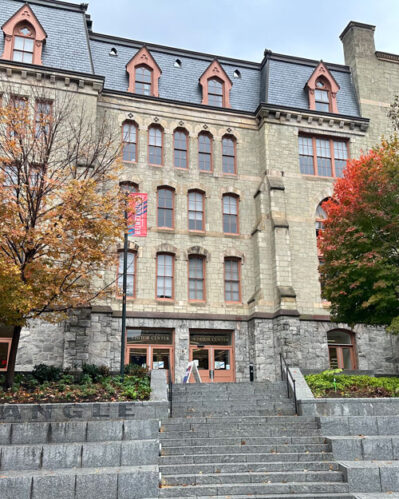 Office of Undergraduate Admissions
All questions regarding admissions, the application process, and campus visits should be addressed to the University of Pennsylvania's Office of Undergraduate Admissions, this includes questions regarding admissions statistics, preparation, requirements, campus tours, and information sessions.
MAILING ADDRESS
Office of Undergraduate Admissions
University of Pennsylvania
3535 Market Street, Suite 850
Philadelphia, PA 19104
Phone: +1.215.898.7507
admissions.upenn.edu
ADMISSIONS VISITOR CENTER
Claudia Cohen Hall, Ground Floor
249 S. 36th Street
Philadelphia, PA 19104
Wharton Undergraduate Division
If you have any questions about the undergraduate program, we recommend that you attend a Wharton Information Session. You may also direct program-related questions to undergradinfo@wharton.upenn.edu (questions related to admissions, campus visits, or information sessions should be addressed to Penn Admissions).
Office of Affirmative Action
and Equal Opportunity Programs
Questions or concerns about the University's equal opportunity and affirmative action programs and activities, or about accommodations for people with disabilities, should be directed to:
Office of Affirmative Action and Equal Opportunity Programs
Franklin Building, Room 421
3451 Walnut Street
Philadelphia, PA 19104
oaaeop@pobox.upenn.edu
Voice: +1.215.898.6993
TDD: +1.215.898.7803